IB TI – MathForward Revision Program is suitable for students of grades 11 and 12 that are enrolled or about to be enrolled with the International Baccalaureate (IB) program.
The revision program consists of a one-day session of seven hours in PAIS Math Room A. (Details are written in the schedule)
This revision program is designed to help students get the most out of using TI-84 technology as part of studying for the International Baccalaureate also it helps students understand how the TI-84 can be used as an aid in answering exam questions.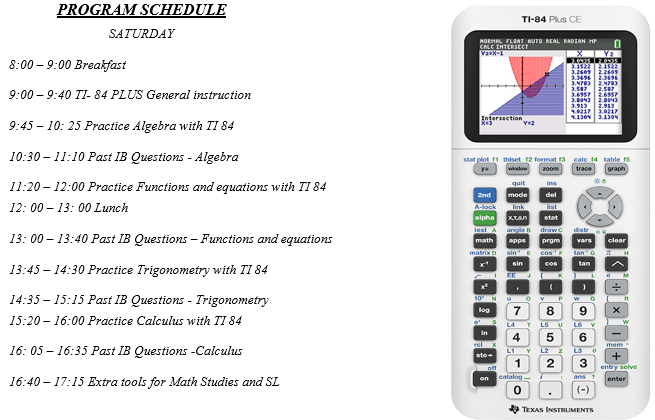 The exemplary questions in the revision program are selected from past IB Math SL and Studies exam papers.
The aim of this program is that it would be the last revision for calculator papers. The program will be held on April 27, 2019, at PAIS.
1000 BAHT Registration Fee is required for all participants. Additional TI- 84 booklet with forty IB questions will be provided by PAIS.
Registration Deadline: 24.04.2019
CONTACT US if you have more questions.
18 Chaloem Phrakiat Ratchakan Thi 9 Road Soi 67, Dok Mai, Prawet, Bangkok 10250 Thailand
+66-2-347-2280
+66-2-726-6341