Kindergarten
Pre-School and Kindergarten at PAIS, (Nursery, KG 1, KG2, and KG3) is a stimulating programme for young children from 2 – 5 years of age to help them develop and learn.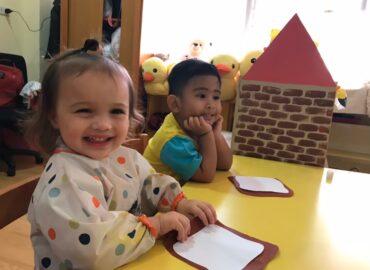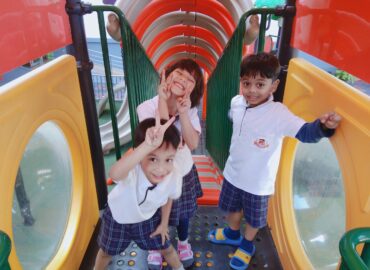 The programme has been designed to instill a positive attitude toward learning in a safe and relaxed, child-centered environment. Led by a team of experienced and dedicated Early Childhood specialists, the children 'learn through doing' to become active and confident participants in an immersive English environment. Through this carefully constructed learning environment the children are provided with an engaging and challenging range of learning experiences, designed for the development of social, cognitive, emotional, physical and creative skills. These are the key areas that reflect the development of the 'whole child', relating to all children, regardless of gender, background or culture.
Academically, language and literacy are placed at the center of our carefully devised Nursery and Kindergarten programme. This focus provides excellent opportunities for children to develop their language and literacy skills, often through song and movement. Each child will have multiple opportunities to communicate, collaborate, make choices, obtain and apply knowledge, and solve problems. The children also learn how to develop their mathematical and scientific ways of thinking, frequently involving physical activities; typically through trying things out and playing with ideas. Other subjects such as PE, Music and Thai also provide wider opportunities to learn and develop, and through inquiry-based exploration and play, the children develop important conceptual ideas about the world we live in.
As a whole each level of the programme provides a rich and productive educational experience for the children, for each stage of their development. As the children grow stronger, they become ready to take their place in the more formalized environment of the Grade 1 – 5 classrooms in the Primary section of the school.