Primary
The Primary years at PAIS, Grades 1 – 5, offer a vibrant learning child-centered learning environment, designed to enhance children's curiosity and creativity and deliver a high-quality, and engaging international education.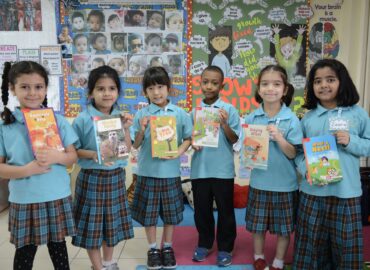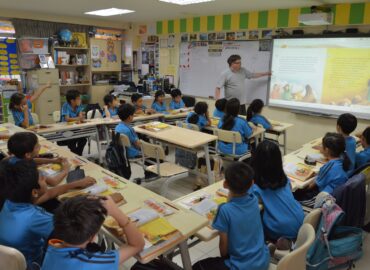 During these vital years, we aim to meet the students' learning needs through modern and innovative methods of teaching and learning. PAIS uses international curriculum standards to ensure that children are learning at an appropriate level throughout their time at our school. Each grade level is working towards specific educational objectives, as developed by international educational experts. The main core of our curriculum is based upon the standards for US Common Core State Standards for English and Mathematics, with an extra emphasis on reading, as that is the door that unlocks so much further academic success. In addition, students also learn Science, Thai, Physical Education (including swimming), Visual Arts, Music, Social Studies and World Languages (Chinese or Arabic). Each syllabus is carefully crafted, and reviewed annually, to expand opportunities for inquiry-based learning, personal growth and academic development, which connects students to the real world, and builds their conceptual understanding across all subject areas.
Rather than just delivering knowledge directly to children, we are committed to developing the students' conceptual understanding. Conceptual understanding is important because it allows students to apply their skills and knowledge in new situations, to generate new ideas, and to find solutions to problems they've never encountered before. Students are guided to actively explore and discover for themselves to understand how things work, and why they are the way they are, rather than settling for superficial knowledge about names, dates and events.
The overall aim of the Primary years is to lay the foundations to support the students as they grow. This growth is defined in terms of being well-rounded, both academically and morally, and well-prepared for the challenges ahead in MYP (Middle Years Programme) and the IB DP (International Baccalaureate Diploma Program). This route is widely acclaimed to prepare students to succeed internationally at university level, in their careers, and in life.