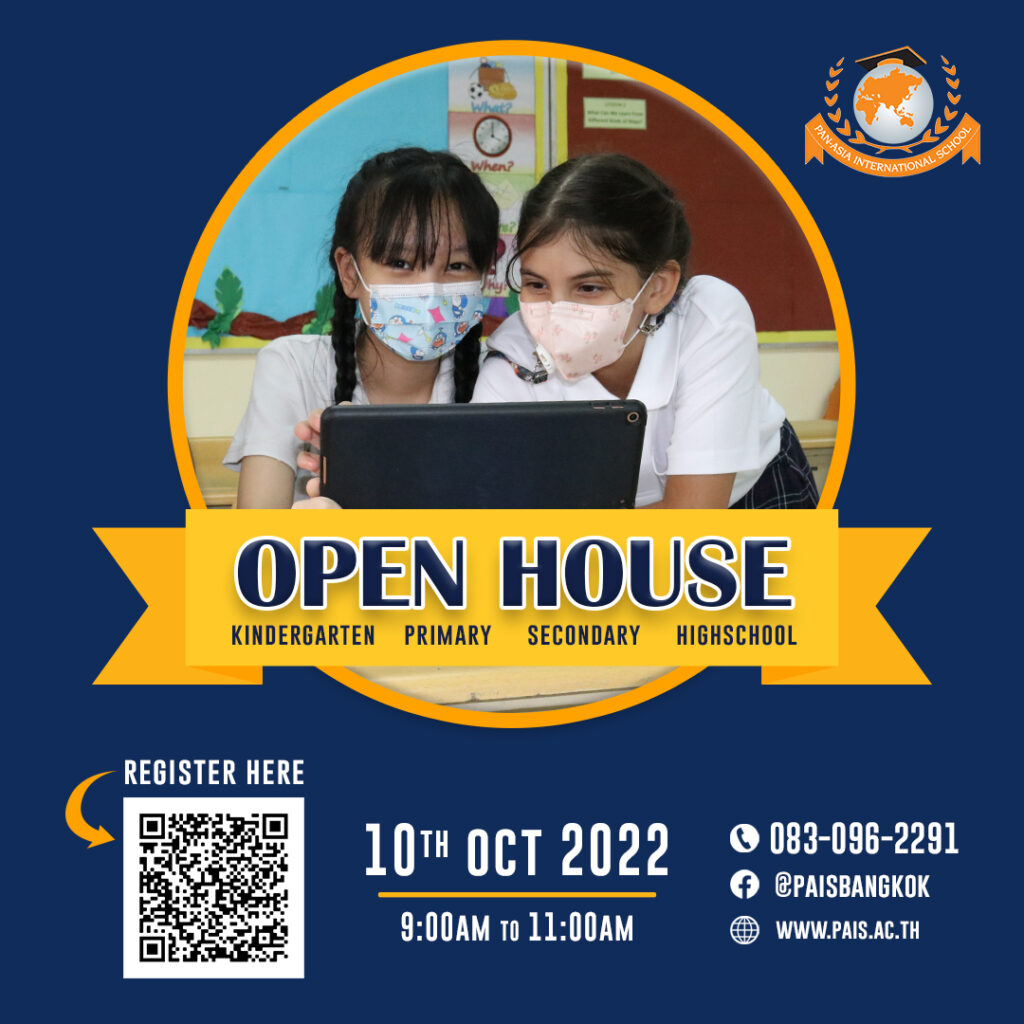 Pan-Asia International School will host an Open House on October 10, 2022 from 9:00-11:00am to welcome prospective parents and students who wish to visit our campus and experience first-hand our warm and welcoming community.
This is a great opportunity for both parents and students to meet our management team, get to know our curriculum and find out how we can support your child/ren to ensure that they learn, grow and discover their fullest potential. Parents and students will also be able to see our classes in action during our guided tour.
Register now! We hope to see you on October 10, 2022.
Meeting our students, touring the school campus, experiencing a lunch in our cafeteria, and meeting with members of Pan-Asia community is not comparable to anything. All it takes to call our Admission Office at 02-347-2280 or 083-096-2291, or email marketing@pais.ac.th for an appointment.
Your visit to Pan-Asia usually includes:
A guided campus tour
A classroom visit
An all-school gathering (Auditorium)
A possible meeting with the Head of Sections
Your interview with an Admission Officer
The opportunity to have lunch with Pan-Asia community