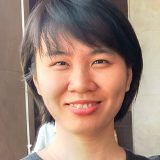 As Pan Asia International School, the school counselor plays the role of a trusting, friendly and supportive adult who welcomes students to freely share with her whatever their thoughts, feelings, problems, or interesting ideas by active and non-judgmental listening. Attending counseling helps students explore and understand themselves and their situations better to overcome academic, social, emotional, and behavioral challenges in their own ways as well as blossom their potentials.
In addition, when it is necessary, the school counselor also helps teachers, parents, and school administrators understand students' difficulties better to give them proper support for their study, development, and well-being with prudent consideration of confidentiality and the best interest of students.
Working closely with the mission of the school, i.e. not only focus on academic success but also equipping our students essential knowledge and skills to become well-functioning and happy adults in future, a series of classroom guidance about emotional intelligence and other skills such as problem solving, stress management, conflict resolutions, etc. will be launched in the academic year 2018-2019. These knowledge and skills are critical for human's well-being and success but are not integrated properly in mainstream educational curriculum. At the end of the day, it is not how much money we can earn, how famous we are, how big our houses are, or how luxury our cars and clothes are but how good is the relationship with our own self, how well we can build and maintain intimate and important relationships, what choices we have made will contribute to our happiness.
To contact our school counselor, please visit her office inside the Primary library or send her an email to oanh.n@pais.ac.th to set an appointment at your convenient time.