"The talent of success is nothing more than doing what you can do well; and doing well whatever you do…" —Henry Wadsworth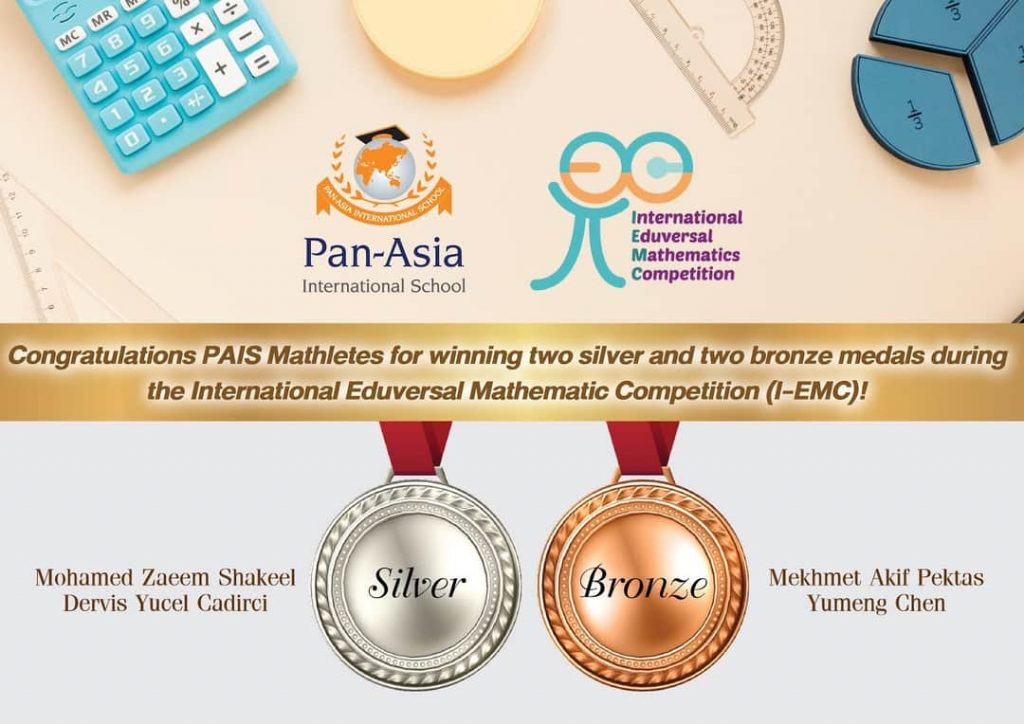 Congratulations Pan-Asia for winning 2 silver and 2 bronze medals during the International Eduversal Mathematics Competition (I-EMC).

A total of 545 participants from 36 countries participated this online competition last July 11, 2020. Participants can compete in two different levels, junior for those who are below 14 years old, and senior, for those who are 14 or above.